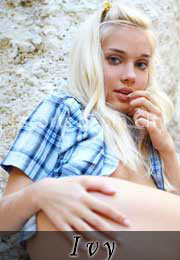 Our Night Will Be Full Of Adventure
A day of pleasure to you! It is nice that you take a look at our website. This will help you gauge an experience full of passion and pleasure in Las Vegas City. You do not worry about achieving because I, Ivy am here for you. I am an escort girl who can give you a truly relishing escapade in this city. I will make every moment of your stay a bright spark. No time will be wasted if you invest it with me. And even your money will never be at stake. All the things that you will get from me are more the time and money you invested.
I am fresh and young that is why many men are looking forward to make a date with me. I like trying new things especially if it excites me. Having me as your escort will be a great encounter in this city. Considering my personality, I am fun loving and humble who loves to dress up seductive lingerie. Thus, I enjoy being naked especially when I feel the need of being on fire with men. I will take you to the place where you wanted. You will never get lost in this city if you are with me. All the things that I will do with you will be filled with adventure and intimacy. I will make you feel so comforted and cared of that you would not dare leaving this place.
I know this endearing body of mine will surely please you. I am 100 percent assured that I can give you the satisfaction you needed as you stay in this city. A night alone with me is full of excitement and adventure. You will never find boredom in my company. I am prepared with many acts in making sure that you are enjoying any experience with me. I will touch you tenderly with a soothing massage to make sure you feel relaxed. Whether you want to have days of fun or brief encounter with good company, I will surely satisfy the longings of your inmost being. Inspite of being young, I have many tricks packed in me that will surely curl your toes. I will never stop pleasing you until I already achieve the highest level of satisfaction that you ever dreamed about. Everything that will happen is a moment to you will cherish the rest of your life.
Allow me to be part of your sweet escape here in Las Vegas. Make me your one and only escort girl here in Las Vegas City. Just pick my name and make a booking to our receptionist. Who knows, this may be the best experience you will ever have for the rest of your life.